The Eye Lab – Melbourne Optometrist Clinic
The Eye Lab – Melbourne Optometrist Clinic
The Eye Lab is Melbourne's premier location for clinical eye testing. We also stock a wide range of fashion prescription glasses and stylish sunglasses, from well-known brands such as Gucci, Tom Ford and more.
Come into our store in Newport, try on some frames from your favourite fashion brand, and walk out looking on point and the hit of the town.
Get your eyes checked from one of the best optometrists Melbourne has to offer.
Newport's Leading Optometrist
Newport is a vibrant suburb located 10 km southwest of Melbourne's Central Business District. With a diverse mix of ethnic, social, and economic backgrounds, Newport offers a rich tapestry of community life.
The suburb is home to various religious establishments, eateries, sports clubs, and boutique wine bars.
Newport Lakes Park, a bushland oasis, and the Sandy Point Conservation area are major natural features, offering opportunities for outdoor activities like fishing, bike riding, and kayaking.
The Substation Community Arts Centre serves as a hub for local live music, art exhibitions, and community events. Newport also hosts the annual Newport Folk Festival.
The Eye Lab optometrist Newport has been serving the community for many years now, and you'll see some distinctive sunglasses on the residents as they walk the streets here, thanks to us. Come on down, get fitted for some awesome fashion eyewear, and then take in the vibes of the suburb.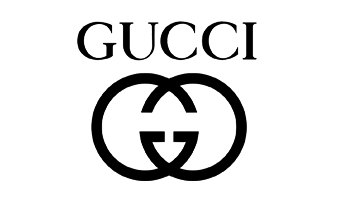 What Do We Offer at Our Newport Location
In our Newport location, you can have your eyes clinically checked for a range of issues, including:
Myopia

Visual field assessments

Diabetes assessments

Glaucoma

Contact Lenses assessments
We stock a fantastic range of fashion brand-name prescription glasses, which can be professionally fitted to your face in-store with our team.
There is also a great range of brand-name sunglasses you can choose from, such as Gucci, Rag & Bone, Carrera and more.
Look good and see well, thanks to The Eye Lab in Newport.
The eye lab Melbourne optometry clinic, is a boutique optometry clinic, with comprehensive and state of the art equipment. Offering Limited and exclusive designer frames and sunglasses.
The clinic offers cutting edge medical equipment, for a complete and thorough ocular health exam.
Previously an old butchers in the late 1800's, our clinic has large inviting windows.
Newport, and The Eye Lab, are in the middle of a bustling neighbourhood, with the sunny, beachsides of Williamstown and Altona just to the south, and Yarraville to the north.
Our clinic is a 10-minute drive from Yarraville and Altona, about half an hour from the Melbourne CBD, and a short walk from the Newport train station.
Visit the Eye Lab Melbourne Today
Come into The Eye Lab today, the premier optometrist in the inner west of Melbourne. Give yourself an upmarket look with fashion frames to frame your face.
IF you're looking for an exceptional optometrist in Melbourne, find us on Melbourne Road, just across from the Newport train station. Look for the dark building with the funky-looking eye on the roof.