Discover the ultimate destination for optometry services and eyewear at The Eye Lab. Located in the heart of Melbourne, we offer unparalleled eye care and a premium collection of glasses to suit your style and vision needs. Experience expert guidance and fashion-forward choices all under one roof.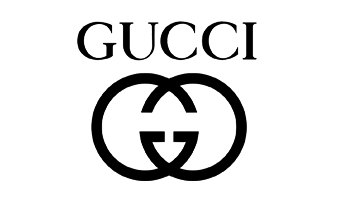 At The Eye Lab, we offer comprehensive optometry services that cater to your vision needs. From thorough eye exams to advanced diagnostic testing, our experienced optometrists ensure your visual health. We specialise in managing ocular conditions, prescribing corrective lenses, and fitting contact lenses. With a commitment to your wellbeing, we provide personalised solutions that enhance your quality of life. Explore our range of
optometry services
for more details.
Visit Us For Sunglasses & Prescription Frames
Step into The Eye Lab's inviting space to indulge in an unmatched shopping experience. Try on an exquisite selection of sunglasses, optical glasses, contact lenses, and accessories in-store, with our expert team on-hand to guide you in finding the perfect style.
Shop Designer Brands in Store
Up your eyewear game with The Eye Lab's designer collection. Explore iconic brands like Tom Ford, Gucci, Givenchy, and more. Experience the exceptional craftsmanship and trendsetting designs that define these renowned brands, and unveil a world of timeless elegance.
At The Eye Lab, we blend cutting-edge technology with personalised eyecare solutions. Our dedicated team of optometrists and staff ensures a seamless journey to better eye health. Learn more about our mission, values, and expertise.
Book an Appointment at The Eye Lab
Ready to prioritise your vision and explore trendsetting eyewear?
Book an appointment
at The Eye Lab today! Our online booking platform offers easy access to expert eyecare services. Plus, you'll also have the chance to experience our latest selection of sunglasses and prescription glasses in-store. Our dedicated team will be on-hand to ensure you look and feel your best. We can't wait to see you in-store!
We hear the term "digital eye strain" thrown around quite often, but do you know what it actually means and what are some of the common causes? Forget what big optometry corperations, tell you about eye strain, it isnt that straight forward. With the ever increasing...
After a long day at work, have you noticed that your eyes sometimes look devilish red? Don't worry, red eye is not a serious eye condition but it can cause certain discomforts like pain, itching and blurred vision. Wondering how to get rid of red eyes?
How often do you have to squint at billboards or signs? Or have you ever missed waving back hello to a friend because you couldn't recognize their face from a distance? If you are over fifty and have been troubled by clouded vision, there is a high chance that you...
Nestled in the vibrant neighbourhood of Newport, you'll find us just a short walk from Newport Station. Our prime location ensures easy accessibility, bringing exceptional eye care and stylish eyewear closer to you.