Designer Eyewear Brands on Sale at the Eye Lab
Designer Eyewear Brands on Sale at the Eye Lab
Indulge in luxury for less with our exclusive collection of designer glasses, now on sale at The Eye Lab. Elevate your look without compromising on quality; explore our limited-time offers and find the perfect blend of fashion and affordability at The Eye Lab.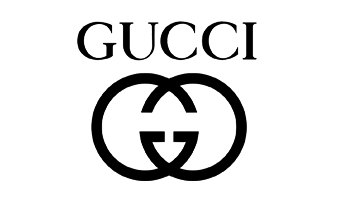 Experience the unmatched style of designer eyewear brands firsthand by visiting our Melbourne store. Try on a stunning selection of frames, expertly curated for style and comfort, and receive guidance from our staff to help you find the perfect fit. We guarantee you'll leave with the pair that complements your unique style and vision needs.
Try on Frames from Designer Brands
What Designer Brands Do We Sell?
Tom Ford
Tom Ford is synonymous with luxury and sophistication, offering eyewear that effortlessly blends modern design with timeless elegance.
Moncler
Moncler's eyewear reflects the brand's iconic fusion of outdoor functionality and high-fashion style, creating distinctive pieces that cater to both adventure seekers and fashion enthusiasts.
Givenchy
Givenchy's eyewear captures the essence of French elegance, combining innovative designs with a touch of refined glamour, making each piece a statement of luxury.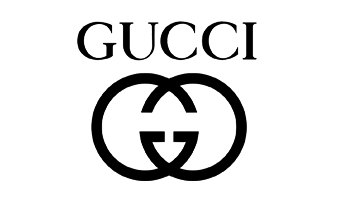 Gucci
Gucci's eyewear showcases the brand's signature eclectic and bold style, infusing classic shapes with contemporary details that exude confidence and creative expression.
Rag & Bone
Rag & Bone eyewear is a testament to urban coolness and understated chic, featuring modern designs with a focus on craftsmanship and versatility.
Saint Laurent
Saint Laurent's eyewear epitomizes Parisian sophistication, offering a collection that effortlessly balances classic shapes with a rock 'n' roll edge, reflecting the brand's iconic aesthetic.
Carrera
Carrera eyewear is a symbol of dynamic energy and sporty style, known for its bold designs and innovative technology, catering to individuals who embrace an active lifestyle.
Scanlan Theodore
Scanlan Theodore's eyewear complements the brand's commitment to clean lines and contemporary minimalism, delivering refined and versatile pieces that exude understated luxury.
Celine
Celine is a French luxury ready-to-wear and leather goods brand owned by the LVMH group since 1996. It was founded in 1945 by Céline Vipiana.
Fendi
Fendi is an Italian luxury fashion house producing fur, ready-to-wear, leather goods, shoes, fragrances, eyewear, timepieces and accessories. Founded in Rome in 1925, Fendi is known for its fur, fur accessories, and leather goods.
Hublot
Hublot (French pronunciation: [yblo]) is a Swiss luxury watchmaker founded in 1980 by Italian Carlo Crocco. The company operates as a wholly owned subsidiary of the French luxury conglomerate LVMH.
Guess
Guess Inc. is an American clothing company, notable for its black-and-white advertisements. Guess licenses its brand on other fashion accessories, such as watches, jewelry, perfumes, bags and shoes.
Alcon
Alcon is a renowned provider of contact lenses, recognised for their dedication to producing a diverse range of lenses that prioritise eye health and visual clarity, ensuring a comfortable and reliable experience for users.
Coopervision
Coopervision stands out in the realm of contact lenses, offering a comprehensive selection of lenses designed to cater to various vision needs. Their lenses are characterised by their commitment to comfort, clear vision, and user convenience.
Bausch and Lomb
Bausch and Lomb stands at the forefront of contact lens innovation, consistently delivering advanced lens technology that combines exceptional comfort, precise vision correction, and a strong commitment to overall eye health.
Gelflex
Gelflex is a leading name in soft contact lenses, offering a range of premium lenses that prioritise comfort alongside reliable and clear vision, making them a trusted choice for contact lens wearers.
Visit The Eye Lab to Try On Designer Glasses
Step into The Eye Lab's inviting space and immerse yourself in a world of designer eyewear. Try on your favorite designer brands and discover frames that match your style and personality. Our dedicated team is here to assist you in finding the perfect fit and look, ensuring you leave with confidence.
Nestled in the vibrant neighbourhood of Newport, you'll find us just a short walk from Newport Station. Our prime location ensures easy accessibility, bringing exceptional eye care and stylish eyewear closer to you.