Women's Prescription Glasses at The Eye Lab Melbourne
Women's Prescription Glasses at The Eye Lab Melbourne
Step into a world where comfort, style, and functionality unite seamlessly in our range of women's prescription glasses at The Eye Lab in Melbourne. Our collection is a testament to our unwavering commitment to offering eyewear that not only enhances your vision but also enhances your personal style.
Why Choose The Eye Lab for Women's Prescription Glasses?
When it comes to prescription glasses for women in Melbourne, The Eye Lab offers exceptional optometry services that go beyond mere vision correction; we ensure your eye health and visual needs are met with precision and care. Our team of experienced optometrists conducts comprehensive eye examinations, allowing us to tailor your prescription glasses to perfection.
We understand that prescription glasses are an integral part of your daily life and personal style, which is why we offer personalised fittings to ensure your glasses not only fit comfortably but also reflect your unique style. Our dedication to offering a wide variety of designs, from contemporary to classic, ensures that you can find the perfect pair that aligns with your taste.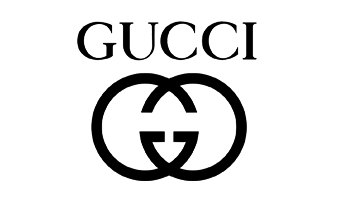 Quality Frames and Lenses for Clear Vision
At The Eye Lab, we recognise that both frames and lenses are integral to your eyewear experience. Our frames are meticulously crafted to deliver not only impeccable style but also lasting durability and comfort. Similarly, our lenses are engineered with precision to provide crystal-clear vision, ensuring you see the world with clarity and confidence.
Designer Brands and Timeless Styles
We proudly showcase an exquisite selection of designer brands renowned for their impeccable craftsmanship and timeless elegance, from Givenchy to Rag & Bone and many more. Whether you lean towards contemporary chic or embrace the enduring allure of classic styles, our designer brands elevate your look with eyewear that not only enhances your vision but also exudes an unmistakable aura of refinement and panache.
Our Most Popular Women's Prescription Glasses
In our collection of bestselling womens prescription glasses, you'll find the eyewear pieces that have captured the admiration of our discerning clientele. These glasses epitomise our commitment to delivering both style and substance, allowing you to express yourself with grace and confidence.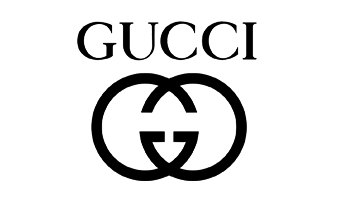 What Our Customers Are Saying
The Eye Lab is my go to for all my glasses and sunglasses! All of the staff are extremely friendly and knowledgeable about all of their products. Victor the optometrist did my eye test and answered all the questions I had about transitioning from glasses to lenses and made my experience really easy. Emma in the front helped me find new prescription sunglasses to suit for driving/everyday wear, helping me find a pair that really suited my style and face shape! If I could give them more than 5 stars I definitely would!

No amount of words or stars can explain the experience I had at my appointment today with Victor. Although they are quite far from where I live, the long drive was definitely worth it!
Victor's skills and expertise are like no other. I have been to various optometrists and have never received the thorough care and services I experienced at The Eye Lab. His knowledge and expertise allowed me to understand my overall eye health and was able to address issues that I have been experiencing for many years. Not to mention how incredibly funny and cheerful he was. The whole process was a lot less stressful and was filled with laughter.
I left the store with a new prescription and three new glasses, with absolutely no regrets. Have already recommended them to a few of my friends and family members and will continue to recommend them! Will definitely be my go to optometrist moving forward!

The only shop I purchase my glasses from. The owners are friendly, and very knowledgeable. They were more than happy to help my husband and I in purchasing the right prescription glasses and sunglasses! Being from Sydney was no issue for them at all. From the consultation, to picking out the right frames to shipping them to Sydney, I cannot thank The Eye Lab enough!

Test Your Eyes & Find the Perfect Pair of Prescription Glasses
To truly experience the excellence of our collection, we invite you to visit our Melbourne store, conveniently located in Newport. Book an appointment with our friendly and knowledgeable team, who will guide you in finding the perfect pair of womens reading glasses tailored precisely to your visual needs and personal style. Your journey to clear vision and unmatched style begins with The Eye Lab.